PHOENIX NURSING HOME ABUSE ATTORNEY
PHOENIX NURSING HOME ABUSE ATTORNEYS
ADVOCATING FOR NURSING HOME RESIDENTS HARMED BY ABUSE OR NEGLECT IN PHOENIX AND THROUGHOUT ARIZONA
Arizona nursing homes are obligated legally and ethically to provide their residents with the necessary high level of care a resident needs. Nursing home residents have rights and should receive care that maintains the highest degree of physical and mental well-being possible. While this is the case, it is not uncommon for residents to have their rights violated through abuse or neglect.
If you believe your loved one is a victim of nursing home abuse or neglect in Phoenix, speak with an experienced nursing home abuse attorney. The Miller Kory Rowe LLP team has spent decades fighting for the rights of nursing home residents. A Phoenix nursing home abuse attorney with our team can advocate for your loved one and family.
WHAT IS NURSING HOME ABUSE AND NEGLECT?
Nursing home abuse and neglect is the harm, neglect, mistreatment or exploitation of a nursing home resident which typically results in one or more of the following:
TYPES OF NURSING HOME ABUSE AND NEGLECT
Nursing home abuse is a very real problem in Arizona and across the country. Understanding the types of abuse a resident may experience in a nursing home can help loved ones and advocates recognize signs, as well as prevent nursing home abuse altogether.
The five types of nursing home abuse recognized by the Centers for Disease Control and Prevention (CDC) include:
Physical Abuse. Physical abuse includes harm such as intentional pinching, hitting, lack of physical care or overuse of restraints.
Neglect. Neglect generally occurs when a nursing home resident's needs are not taken care of by a caregiver unintentionally.
Sexual Abuse. Sexual abuse is unwanted sexual attention given to nursing home residents. This can include sexual contact, groping or touching.
Psychological and Emotional Abuse. This type of abuse can occur when a resident is criticized, humiliated, yelled at or threatened for control.
Financial Exploitation. Financial exploitation can occur when a caregiver steals from a resident or manipulates a resident to get money from them.
WHERE CAN ELDER ABUSE OCCUR?
Elder abuse can take place in a number of facilities, including the following:
Assisted Living Facilities
Alzheimer Facilities
Independent Living Communities
Residential Care Homes
Adult Rehabilitation Facilities
Nursing Home Facilities
Adult Day Cares
LIABILITY IN NURSING HOME ABUSE AND NEGLECT CASES
While you are observing the conditions at a nursing home, you should remember that not all cases of abuse or neglect are at the hands of the staff members. A liable party can include one or more of the following:
Administrators
Other Residents
Staff Members
Visitors
If you have a loved one in a nursing home, it is important that you understand how to look for warning signs of abuse or neglect. Recognizing the signs is the best way to protect your loved one or prevent more harm from being done.
Bruises, welts, cuts or burns on the skin
Broken or fractured bones
Infections and/or diagnosis of a sexually transmitted disease
Rapid weight loss or weight gain
Pressure ulcers or bedsores
Living space lacks basic living necessities
Unsanitary or unclean conditions
Unexplained sexually transmitted disease
Changes in behavior such as fear of being touched
Bruising or swelling around the genitals
Change in behavior
Withdrawal from social activities
Depression and/or anxiety
Isolation of resident from family imposed by a caregiver
TAKING ACTION FOR NURSING HOME RESIDENT RIGHTS IN ARIZONA
If you suspect or know a loved one is a victim of abuse or neglect in a nursing home in Phoenix or the surrounding area, please call our firm. During a free consultation, a nursing home abuse attorney with our team can review your case and answer your questions. Our law firm offers free consultations and there are no fees unless we win your case.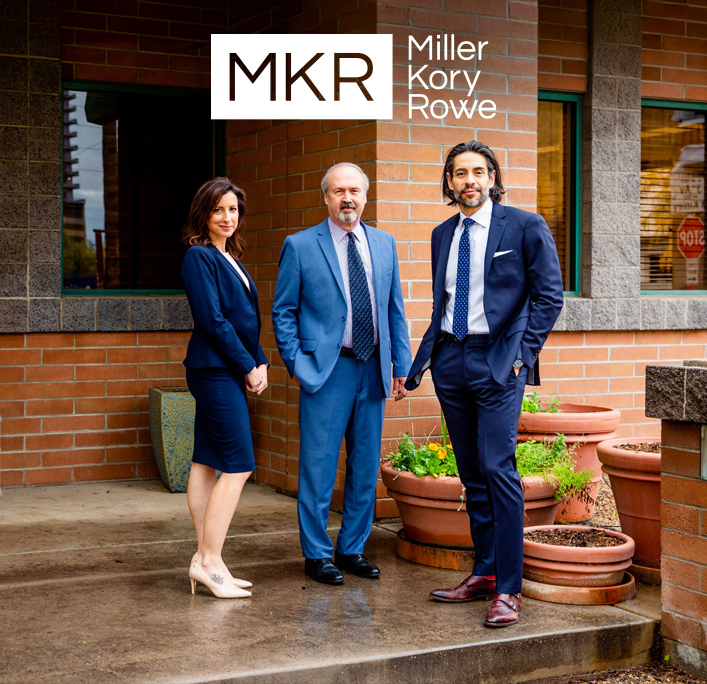 HANDLED WITH PROFESSIONALISM,
PRIDE AND RESPECT
"We researched a few law offices that would handled a delicate case in behalf of our beloved mother. From our initial meeting to the final, the experience was handled with professionalism, pride and respectful. We couldn't have gone to a better law firm to handle our case. I highly recommend this law firm for any of your love ones with a wrongful death. We can now bring closure to the care center in this case, however, closure in loosing my mother in such matter will take time for healing. Thanks to Jeff, Gab, Lorraine, Lupe, and the rest of the staff for caring."
YOU WON'T FIND A BETTER LAW FIRM!
"You won't find a better law firm! I have known Kory for more than 20 years and his dedication and work ethic are second to none."
DEDICATED ADVOCATE FOR HIS CLIENTS
"He is an excellent lawyer and a dedicated advocate for his clients. He has the highest degree of fairness and integrity towards clients, colleagues, and opposing counsel."
IT IS A VERY PRESTIGIOUS OFFICE
"It is a very prestigious office not only for the quality of the work but for the humility of each one of its attorneys, that their passion is to serve every one of their clients as a family member. The office in general does everything that is in their hands to assist in the best way possible every single individual that comes in through the doors of Miller Kory Rowe LLP."
HIGHLY RECOMMENDED FROM THEIR PEERS
"I was referred to Miller Kory Rowe LLP after the sudden loss of my Mom. It says a lot when you are refereed to a different Lawyer because they are so highly recommended from their peers. It was great comfort to have Gabe and his Team of spectacular people with support and going to extra mile for my Brother and I in such a stressful time in our lives. No matter what complications that happen with our case they did an amazing job. The case settled out of court in our favor which meant the World to me vs. the pain of a trial."
DO I HAVE A CASE?
TALK TO OUR ATTORNEYS NOW