ARIZONA CAR ACCIDENT ATTORNEYS
Miller Kory Rowe LLP helps victims suffering from serious personal injuries after an auto accident. Our Arizona car accident attorneys can leverage their considerable experience and knowledge to help with your case. We provide high-quality legal services that prioritize your needs. 
We purposely take on a low number of cases so we can focus on getting the compensation and justice you deserve following a life-changing car crash. 
Contact us online or call (602) 648-4045 to speak with one of our Arizona car accident attorneys today. The initial consultation is free.
In order to get our clients the right amount of compensation, we have to pour over the details of their accident. We will also work with the insurance company and the other drivers involved in your wreck to ensure we can promptly reach a fair resolution.
Have you been involved in an automobile accident that has left you badly injured? If so, contact Miller Kory Rowe LLP now to see how we can help you get through this difficult experience. Our team will fight for you to ensure you are fairly compensated for the injuries you have sustained.
CAR ACCIDENTS BY THE NUMBERS
If you drive on a regular basis, you are probably aware of local roadway hazards. Mindfulness on the road can help keep you safe, but even the most careful drivers may not be able to avoid the negligence of others. We see this by looking at just how common car accidents are in the U.S.:
Over 1 million people die each year in car accidents. This averages out about around 3,300 deaths every day.
50 million people are injured as a result of car crashes each year.
People age 15 to 44 are the most common victims of these types of accidents.
The estimated cost of car crashes is around $230 billion annually.
It is estimated that by 2030, car accidents will be the 5th leading cause of death in this country.
Dealing with the aftermath of a car accident is not easy without the right legal advice. The team at Miller Kory Rowe LLP is here to help you following an automobile accident.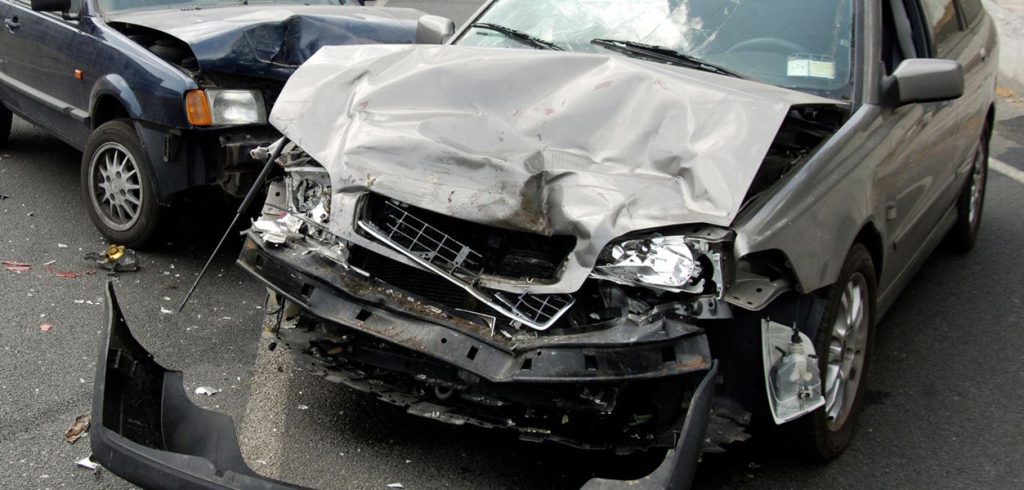 COMMON TYPES OF CAR ACCIDENTS IN ARIZONA
At Miller Kory Rowe LLP, our auto accident attorneys handle a variety of case types. Below are some of the most common car accidents cases we encounter:
Rear-End Collisions – These accidents are generally caused by following another vehicle too closely. While our firm does not handle low speed accidents, we can help those who have been seriously injured in high-speed rear end collisions. Injuries commonly include severe neck and back problems that may prohibit you from leading a normal life.
Side-Impact Collisions – A side-impact collision can cause severe vehicle damage and significant injuries. Catastrophic injuries, such as damage to the brain or spine, are common due to the sheer force of a side-impact collision.
Head-On Collisions – Head-on collisions are one of the most dangerous types of car accidents. The brute force of this type of accident has been known to cause traumatic brain injuries and even death. As soon as the dust has settled, contact our firm for help.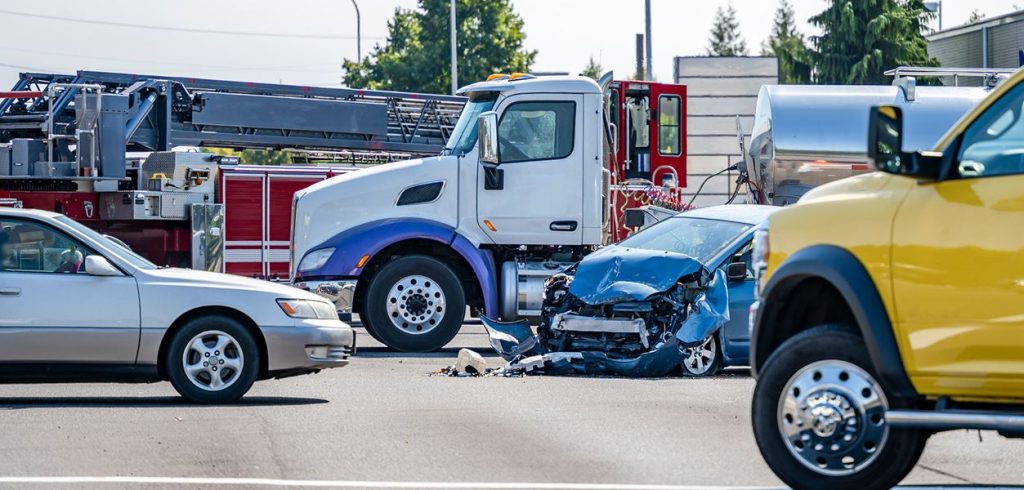 COMMON INJURIES FROM CAR ACCIDENTS
Injuries from car accidents are as varied as the circumstances leading to each collision. While some injuries may heal in days with minimal or no medical treatment, serious injuries are permanent and can cause physical disability.
The severity and type of injury drivers and/or passengers suffer depend on their use of seatbelts; whether the vehicle was hit from the front, side, or rear; the presence of airbags; whether the occupant was facing straight ahead during the collision; and if the crash was at low or high speed.
Car accident injuries are broadly categorized into two types: penetrating and impact injuries. Penetrating injuries include scrapes and cuts caused by shattering glass or impact from loose items in the vehicle. 
These may require minimal medical treatment. Impact injuries occur when the driver or passenger's body hits some part of the car's interior, such as a knee knocking against a dashboard or a head hitting a side window or seat rest.
Our firm takes on cases involving the following catastrophic penetrating or impact injuries: 
Soft Tissues Injuries: Including injuries to muscles, tendons, and ligaments when they stretch due to sudden jerking motions. Sprains to the mid or lower back, more serious spinal injuries, neck swelling, and generalized pain are also common, and temporary vocal cord paralysis is also seen in some cases.
Head and Brain Injuries: A head-on collision may cause impact with the steering wheel or a side window, leading to scrapes, bruises, or deeper lacerations. A severe collision impact is likely to cause a closed head injury where tissue and fluid inside the skull are damaged, requiring immediate medical attention. A traumatic brain injury or a deep skull fracture may lead to a coma, lifelong cognitive problems, deafness, and vision problems which need extensive and prolonged medical treatment.
Chest Injuries: Chest injuries can be less serious, such as bruises or contusions, but severe injuries, like broken ribs or internal pulmonary hemorrhage, are common. Serious bruising of the shoulders and chest may also occur if the person, despite wearing a seatbelt, is suddenly thrown forward and hits the steering wheel or dashboard.
Limb Injuries: Limb injuries are commonly seen after side impacts. Passengers in the back seat are more likely to experience arm and leg injuries because of the limited room. The occupant's knees might hit the back of the front seats or dashboard, which can cause scraping, bruising, severe sprains, and fractures.
Back Injuries: Spinal cord damage can result in nerve damage; reduced sensation; and loss of control over their arms, legs, and feet. Acute spinal damage can lead to permanent paralysis. A herniated disk may lead to numbness or a tingling sensation, pain in the arms or legs, and muscle weakness.
WHAT ARE YOUR RIGHTS AFTER A CAR ACCIDENT?
After you've been involved in a car accident that was caused by a third party, there are certain rights that are not negotiable:
You have the right to compensation for personal injury and property damage
You have the right to contact the police
You have the right to talk to witnesses
You have the right to take photos 
You have the right to obtain medical attention 
Importantly, you have the right to remain silent. Although this is usually a legal right for people arrested for a crime, it applies in the aftermath of a car accident as well. There is no law that compels you to speak to the other party, or the other party's insurance company or any insurance investigator.
There are also certain things you should avoid doing after a car wreck because they can compromise your legal claim:
Don't admit anything – a third party that caused the accident may try to entice you into saying something that can be used against you in a future claim.
Don't leave the scene – unless you are seriously injured and require immediate medical attention, it's important to remain at the scene and wait for responding police officers to arrive.
Don't agree to a private settlement – the third party responsible for the accident may try to offer you a quick cash settlement to avoid you filing a legal claim.
WHAT TO DO AFTER A CAR ACCIDENT
If you are a motorist or a passenger, take the following steps after an accident:
Remain on site – Never flee the scene of the accident, even if it's minor, unless you are injured and need immediate medical attention. A typical hit and run could result in serious legal consequences and severe penalties if you are proven guilty.
Demarcate the accident site – Set up flares or keep your car's flashers on to prevent more accidents. If the accident happens when it's dark, keep a powerful flashlight on to attract passing vehicles. If you do not have a flashlight, stand to the side out of harm's way and wait for the police.
Inform the police – If there's serious property damage, gross injury, or death, get in touch with the police immediately (you should do this regardless; all accidents must be reported if there is vehicle damage or injury). The police report is essential for filing the necessary claims with your insurer. Don't remove the vehicle from the site unless it is obstructing traffic.
Keep accurate records – When the police arrive, tell them the facts and hide nothing. Leave no room for speculation or guessing. When asked if you are injured, say yes because many injuries may not become apparent until hours, days, or weeks later. Keep track of all statements made by others and ensure that they are also accurate.
Take photographs – Take photos with your cell phone or a camera of damaged vehicles involved in the accident, preferably with the date and time. Also photograph all physical injuries for insurance reasons. If, for some reason, pictures can't be taken immediately after the accident, take them as early as possible after.
Exchange information – Write down the names, addresses, contact numbers, and insurance details of all parties involved. Get full details of all eyewitnesses, if there are any, for possible future use. Make sure to write the number of the police report so that you get a copy of it later and ensure you are on the same page as the police officer. If the accident happens on a state highway, the report will be available from the state police.
Inform your insurance company – Notify your insurer ASAP to avoid unnecessary delays and time stipulations. Find out if medical benefits are available with your insurance coverage, provided you have "med pay." This would cover your medical bills, subject to the submission of any receipts for all medical expenses incurred. Once med pay coverage, which is available to all the vehicle's occupants at the time of the accident, is exhausted, private health insurance coverage takes over. Remember that insurance premium rates do not increase if you utilize med pay.
File all documents – You should file all accident-related documents since every document is valuable for compensation purposes. Information on claim numbers; names and details of the claim adjuster; names, addresses, and contact numbers of all witnesses; receipts for alternative transportation; and other assorted expenses relating to the accident must be preserved. You can have a digital file and a paper file too. You do not have to print everything out if you do not need to.
Secure legal assistance – Get in touch with an attorney to ensure that your rights are protected. Do not sign anything with any insurance company no matter what they say. They are not on your side and the amount they may offer is most likely not enough. You have no idea what this is going to cost you, so do not sign anything without consulting an attorney to make sure your rights are protected. 
TAKE ACTION NOW! CALL OUR AUTO ACCIDENT LAWYERS.
When involved in a car accident, you need to avoid leaving the scene. If at all possible, you need to gather as much information as possible. Taking pictures of the damage done to your vehicle and your body can help our team when trying to get you the compensation you deserve. 
The auto accident attorneys at Miller Kory Rowe LLP are standing by to help you! Scheduling a consultation is easy, all you have to do is call (602) 648-4045. 
Meet with a lawyer from our firm to learn about your rights are and how we can help you during this trying time.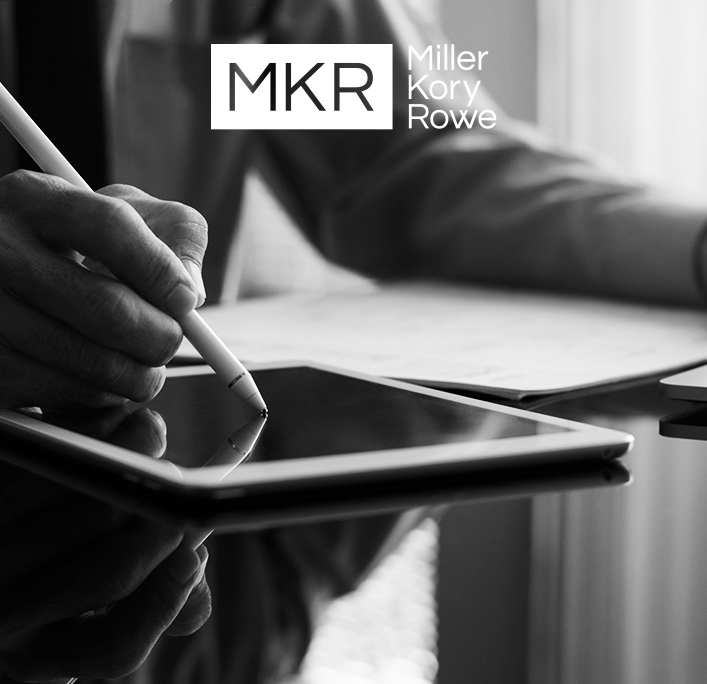 HANDLED WITH PROFESSIONALISM,
PRIDE AND RESPECT
"We researched a few law offices that would handled a delicate case in behalf of our beloved mother. From our initial meeting to the final, the experience was handled with professionalism, pride and respectful. We couldn't have gone to a better law firm to handle our case. I highly recommend this law firm for any of your love ones with a wrongful death. We can now bring closure to the care center in this case, however, closure in loosing my mother in such matter will take time for healing. Thanks to Jeff, Gab, Lorraine, Lupe, and the rest of the staff for caring."
YOU WON'T FIND A BETTER LAW FIRM!
"You won't find a better law firm! I have known Kory for more than 20 years and his dedication and work ethic are second to none."
DEDICATED ADVOCATE FOR HIS CLIENTS
"He is an excellent lawyer and a dedicated advocate for his clients. He has the highest degree of fairness and integrity towards clients, colleagues, and opposing counsel."
IT IS A VERY PRESTIGIOUS OFFICE
"It is a very prestigious office not only for the quality of the work but for the humility of each one of its attorneys, that their passion is to serve every one of their clients as a family member. The office in general does everything that is in their hands to assist in the best way possible every single individual that comes in through the doors of Miller Kory Rowe LLP."
HIGHLY RECOMMENDED FROM THEIR PEERS
"I was referred to Miller Kory Rowe LLP after the sudden loss of my Mom. It says a lot when you are refereed to a different Lawyer because they are so highly recommended from their peers. It was great comfort to have Gabe and his Team of spectacular people with support and going to extra mile for my Brother and I in such a stressful time in our lives. No matter what complications that happen with our case they did an amazing job. The case settled out of court in our favor which meant the World to me vs. the pain of a trial."
DO I HAVE A CASE?
TALK TO OUR ATTORNEYS NOW