ARIZONA CATASTROPHIC INJURY LAWYER
One thing that sets Miller Kory Rowe LLP apart from other personal injury law firms is the fact that we only accept cases where serious injuries have taken place. Our firm has decades of combined experience with personal injury law. One of our partners is certified by the Arizona State Bar as a specialist in wrongful death and personal injury law. We put that experience to work for our clients who have been badly injured through no fault of their own.
Our catastrophic injury lawyers have handled many cases involving everything from car accidents to plane crashes. The cases we take on are generally very time consuming and expensive to pursue, which is why we are selective about the injury cases we take on. Our belief is that the justice system works best when the truth in a case is brought to light. We have the utmost respect for the juries who hold the fate of our cases in their hands. We understand these brave men and women are investing a lot of time and energy into being a juror.
Schedule a consultation with Miller Kory Rowe LLP to discuss your case. If we feel we are not the right fit for your needs, we will happily refer you to another attorney in the area.
SERIOUS PERSONAL INJURIES: WHAT DO THE STATISTICS SAY?
Being involved in a personal injury accident that leads to serious injuries can be a life-changing experience. Being unable to work and provide for your family is one of the hardest challenges that come along with serious personal injuries. 
Unfortunately, serious personal injury claims are very common, as shown through the following statistics:
There are over 30 million personal injury accidents in the United States each year.
Over 25,000 personal injury trials take place in the course of a year.
Nearly 53% off all serious personal injury cases stem from a car accident.
15% of all serious personal injury claims involve medical malpractice.
Over 60% of all car accident personal claimants received monetary compensation.
Half of the personal injury claimants in the last year were awarded at least $24,000 in damages.
If you have been badly injured in an accident, be sure to contact the team at Miller Kory Rowe LLP. We are passionate about getting our clients the money they need to get on with their life following a serious accident.
COMMON CAUSES OF CATASTROPHIC INJURY
At Miller Kory Rowe LLP, we handle serious personal injury cases that arise from a number of different types of accidents. Below are some of the most common accidents that usually lead to catastrophic injury or wrongful death:
Car Accident – Car accidents have been known to cause a variety of serious personal injuries. Traumatic brain injuries are among the most common catastrophic injuries we see as a result of these accidents. When a car accident is caused by the negligent actions of the other driver, call us to learn what type of compensation you are entitled to.
Motorcycle Accidents – For some people, jumping on the back of a motorcycle and taking a ride is the way they blow off steam. Neglecting to realize just how dangerous this mode of transportation may be can lead to serious injuries. Due to the lack of protection offered by a motorcycle, these types of accidents can do a lot of bodily damage.
Truck Accidents – Driving alongside a commercial truck is something most people get used to over time. Being involved in an accident with a commercial truck can lead to severe injuries or even death. These large trucks can produce a lot of force, which will leave a wake of devastation after colliding with a passenger vehicle.
HOW WE CAN HELP IN CASES INVOLVING CATASTROPHIC INJURIES
When hiring Miller Kory Rowe LLP to help with your severe personal injury case, you can rest assured we will work hard to get you the compensation you deserve. Our catastrophic injury lawyers have helped many individuals pick up the pieces following a serious accident. We can do the same for you.
Instead of suffering in silence, call our firm today! You can schedule a consultation with a member of our law firm by calling (602) 648-4045. During the consultation, we will be able to answer any questions you may have regarding the services we can provide.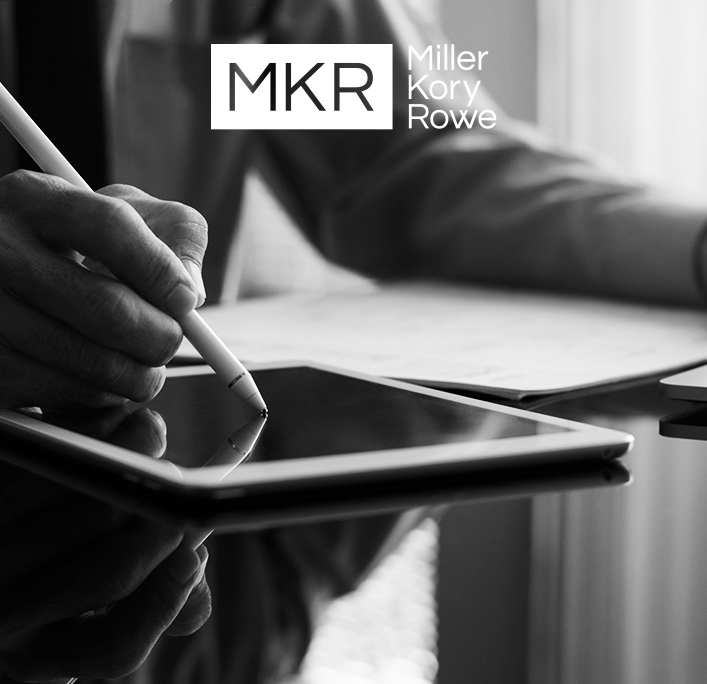 HANDLED WITH PROFESSIONALISM,
PRIDE AND RESPECT
"We researched a few law offices that would handled a delicate case in behalf of our beloved mother. From our initial meeting to the final, the experience was handled with professionalism, pride and respectful. We couldn't have gone to a better law firm to handle our case. I highly recommend this law firm for any of your love ones with a wrongful death. We can now bring closure to the care center in this case, however, closure in loosing my mother in such matter will take time for healing. Thanks to Jeff, Gab, Lorraine, Lupe, and the rest of the staff for caring."
YOU WON'T FIND A BETTER LAW FIRM!
"You won't find a better law firm! I have known Kory for more than 20 years and his dedication and work ethic are second to none."
DEDICATED ADVOCATE FOR HIS CLIENTS
"He is an excellent lawyer and a dedicated advocate for his clients. He has the highest degree of fairness and integrity towards clients, colleagues, and opposing counsel."
IT IS A VERY PRESTIGIOUS OFFICE
"It is a very prestigious office not only for the quality of the work but for the humility of each one of its attorneys, that their passion is to serve every one of their clients as a family member. The office in general does everything that is in their hands to assist in the best way possible every single individual that comes in through the doors of Miller Kory Rowe LLP."
HIGHLY RECOMMENDED FROM THEIR PEERS
"I was referred to Miller Kory Rowe LLP after the sudden loss of my Mom. It says a lot when you are refereed to a different Lawyer because they are so highly recommended from their peers. It was great comfort to have Gabe and his Team of spectacular people with support and going to extra mile for my Brother and I in such a stressful time in our lives. No matter what complications that happen with our case they did an amazing job. The case settled out of court in our favor which meant the World to me vs. the pain of a trial."
DO I HAVE A CASE?
TALK TO OUR ATTORNEYS NOW